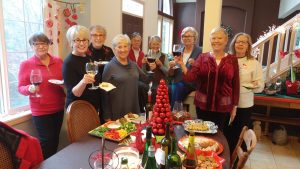 Our April selection, "Mary Poppins Returns", was given the grade of "C" at our last gathering. We tried our best not to compare it to the original, but that became a difficult task! On Tuesday, May 21, 3-5 pm, we will discuss 2018's "BLACKkKLANSMAN".
"An African American police officer from Colorado Springs, CO, successfully manages to infiltrate the local Ku Klux Klan branch with the help of a Jewish surrogate who eventually becomes its leader." Directed by Spike Lee, this movie is based on actual events from the 1970's.
Our moderator will be Lauri Pszeracki and we will meet at the Columbia River view home of Kathleen Hudson in Hammond. Address & directions to Kathleen's will be mailed out before the date. Last names A-L are asked to bring wine/cold beverage to share; M-Z a small appetizer. Please view the film on your own before attending. Newcomers heartily encouraged: it's a great way to get to know your AAUW sisters in a less formal setting.
Questions? (503) 735-5919
See you at the movies!
Karin
Looking ahead:
April 16: "Mary Poppins Returns"
May 21: "BLACKkKLANSMAN"
June 18: "Bohemian Rhapsody"
September 17: "RBG" (documentary on Ruth Bader Ginsburg)
We always love to have newcomers and friends, and please remember to view the movie on your own before attending. We generally meet the third Tuesday of each month, minus July and August.
Give us a try–you will indeed have fun!
See you at the movies,
Karin